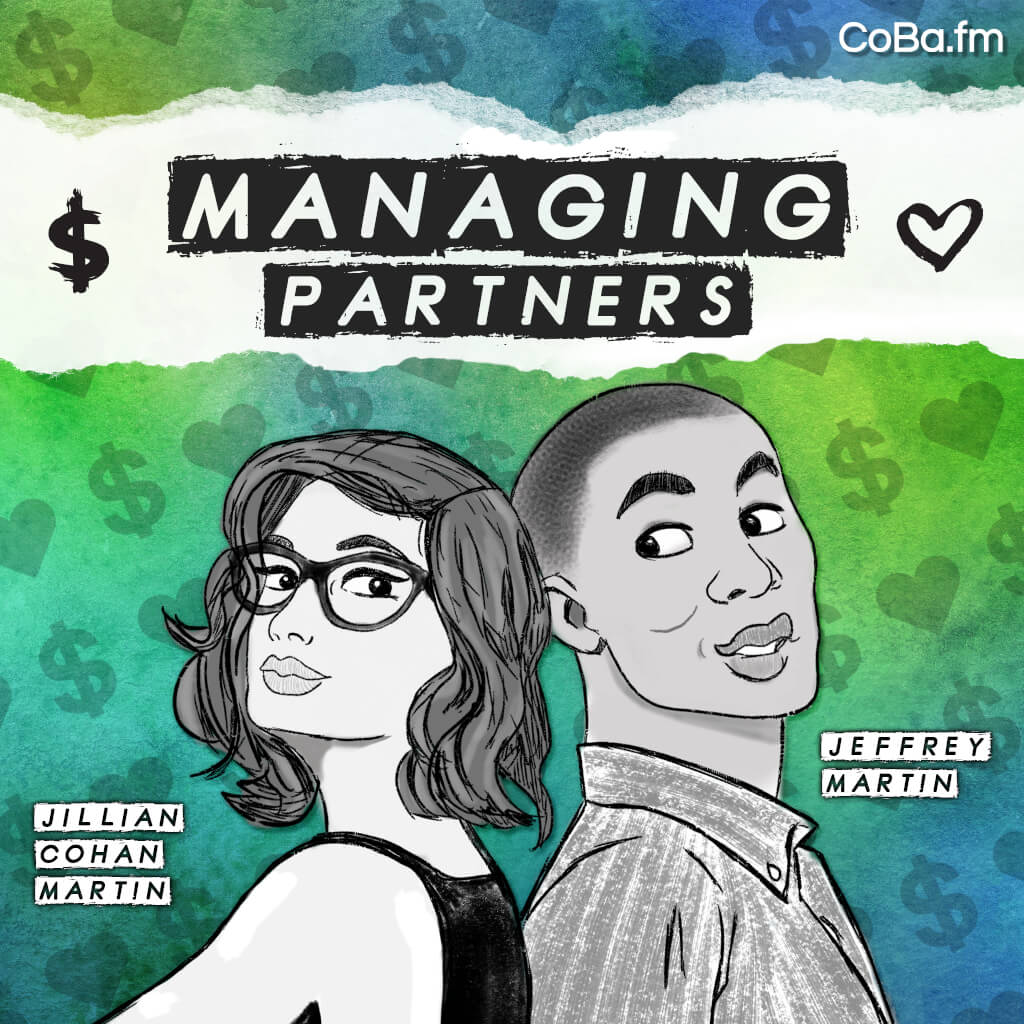 Could you start a business with your significant other? Would you?

Managing Partners is a podcast about the foibles and triumphs of couples in business together. Married small business owners and former journalists Jillian Cohan Martin and Jeffrey Martin are the hosts, engaging in conversations with other couples in similar situations that are raw, honest and entertaining. 
A Conversation w/
Talie & Scott Smith
Jill and Jeff are joined by Talie and Scott Smith of Smith + Connors, a strategic brand agency that positions organizations for growth. Topics include roles, the pandemic (duh) and stepping out of a shower and "all of the sudden, you're in a meeting." Seriously.
A Conversation w/
Jennifer Johnson & Carl Hickerson
Jill and Jeff are joined by Jennifer Johnson and Carl Hickerson of Trestle, an e-commerce company that helps consumers support businesses with missions and values that match their own. Topics include how hard it really is to start a business, going to couples therapy before problems arise and how they met – hint: swipe right.